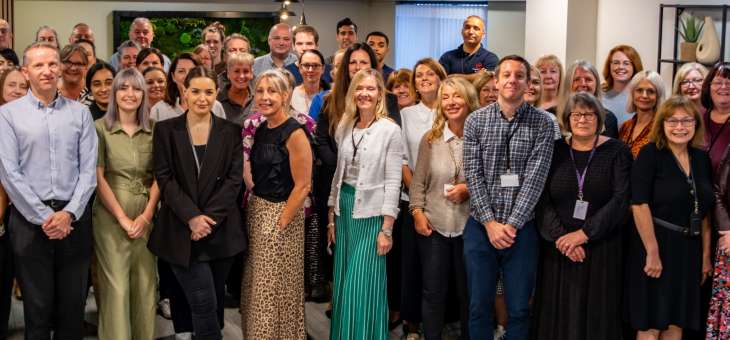 Who we are
Associated Independent Stores (AIS) is the UK and Ireland's leading buying group for fashion, home, and leisure for independent retail.
Buying Group
The history of AIS starts in 1948, when 20 family-owned department stores joined forces. Since then, AIS has evolved into the leading buying group, headquartered at Cranmore Park.
AIS works together with independently owned retail businesses and a global network of suppliers to negotiate exclusive discounts and help drive profitability. With an unrivalled collection of own label brands, retail and merchandising experts, and its unique and convenient central payment system (CENPAC), the AIS buying group covers all your needs.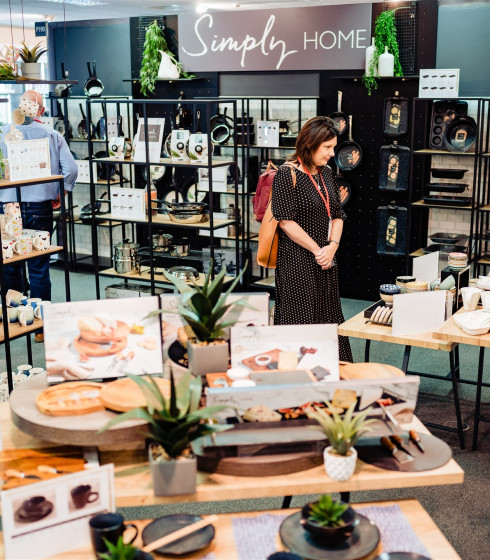 Trade Shows
The Cranmore Park Conference and Exhibitions Centre has been expertly built by event specialists as a stylish and modern West Midlands venue. Cranmore Park is the home of our unmissable INDX trade shows which are business and buyer focused events expertly curated across fashion, furniture, homeware, flooring, toys, and sport.
Welcome to the AIS family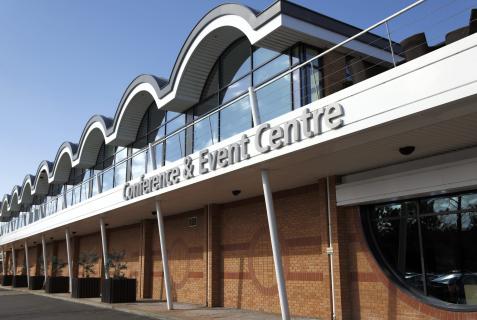 Our impressive state-of-the-art dedicated conference, exhibition, meeting and event space is available to hire by our Members and can be tailored to all your requirements.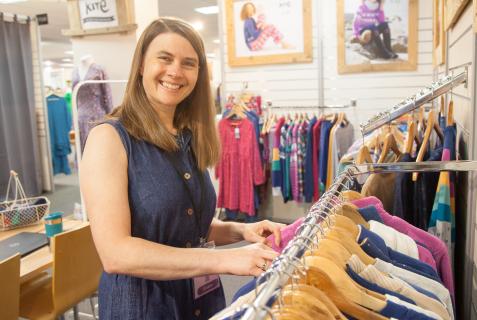 INDX successfully delivers 20 trade shows a year across fashion and home sectors. Curated by Buyers for Buyers, our shows offer a unique and friendly environment for order writing.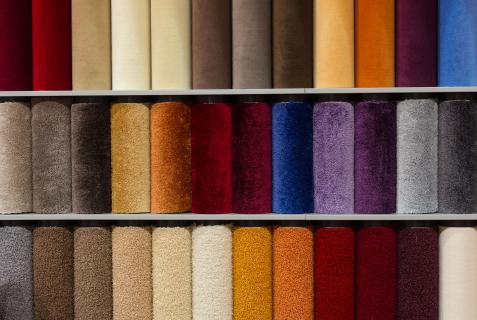 Flooring One is our flooring and carpet specialist team at AIS, overseeing the best quality, largest, and most innovative selection of carpets, rugs, vinyl, and wood flooring in the UK and Ireland.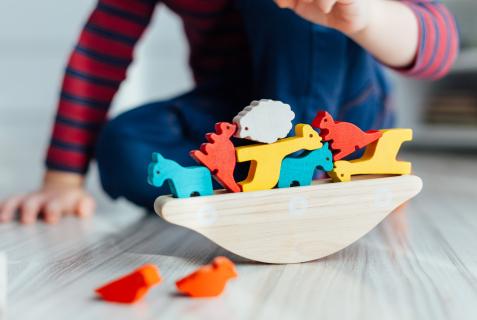 Playroom is our dedicated toy team, working with over 800 branded and non-branded toys and children's products through exclusive toy import programmes.
1948
Independent Stores Association
20 family-owned department stores joined forces to create the Independent Stores Association. Suters of Slough & Uxbridge, Grants of Croydon, Dingles of Plymouth & Bentalls of Kingston-Upon-Thames, Keddies of Southend, Heals of Tottenham Court Road, London, Cockaynes of Sheffield & David Morgan of Cardiff, David Evans of Swansea, Colmers of Bath, Brown Thomas of Grafton Street - Dublin & Palmers of Yarmouth, Beales of Bournemouth, Poole & Bealsons of Bournemouth, W.Eaden Lilley & Co of Cambridge & Hammonds of Hull, Anderson & McAuley of Belfast, Schofields of Leeds, Bonds of Norwich and, Brown Muff's of Bradford.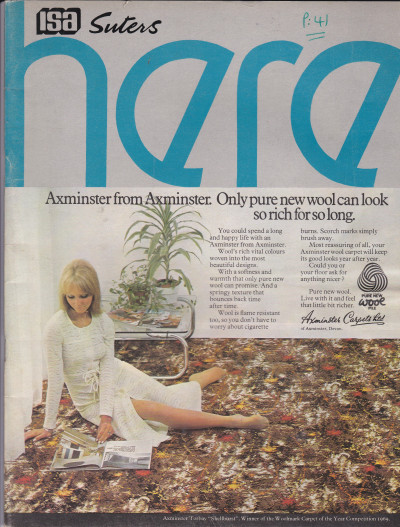 1967
Associated Department Stores
On 8 August 1967, Associated Department Stores (ADS) was born. They were a group of independent department stores, like the Independent Stores Association, who joined together to share business insights..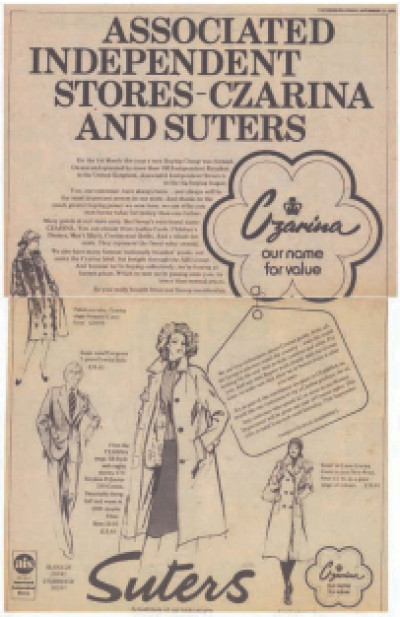 1971
Our central payment system (CENPAC)
Associated Department Stores wanted to create a way to pay their suppliers centrally as a group, so they started CENPAC (our central payment system). Maurice Clifford Riches, George James Douglas Phillips, John Norman Rouse and Horace Hornsby were made the first directors.
1971
Associated Department Stores sets up in London
Associated Department Stores moved to its first dedicated space in London. Its offices were just off Regent Street, at 13 New Burlington Place.
1975
Associated Department Stores team grows
The team at Associated Department Stores outgrew their Regent Street office and moved to 157 Edgeware Road in London.
1976
Associated Independent Stores is born
On 31 December 1976, Associated Department Stores and the Independent Stores Association joined to become Associated Independent Stores (AIS). At this time, AIS had 100 members from across the UK and Ireland.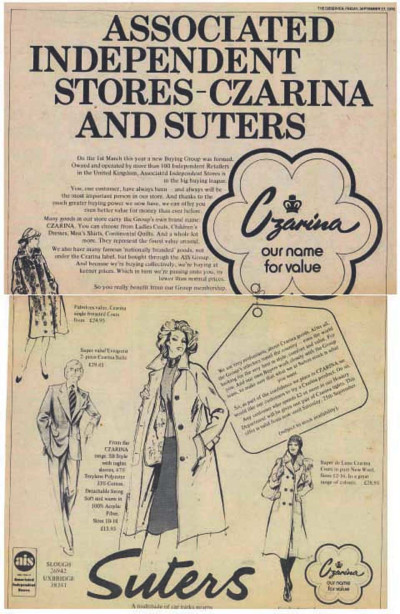 1980
AIS moves to Birmingham
Associated Independent Stores moved from London to the West Midlands. We set up in Tricorn House in Birmingham.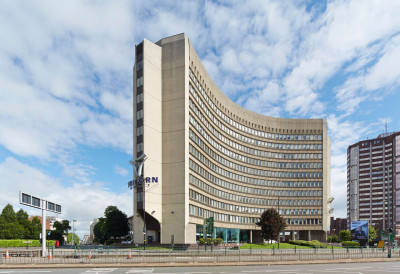 1987
Joined with Floreat Furniture Group
The AIS furniture buying group grew bigger and combined with Floreat Furniture Group.
1989
AIS moves to custom-built premises
On 12 January 1989, AIS moved from Tricorn House in Edgbaston to Sheward House. A roof fire delayed our move slightly but it's where we still are today.
2002
AIS forms Flooring One
Flooring One, our flooring buying group was born with a partnership with CCA Global, the largest floor coverings buying group in the world.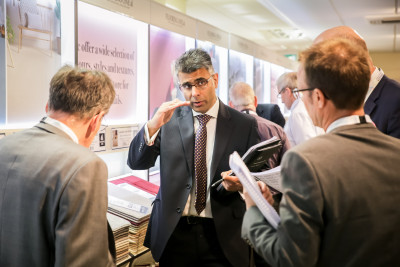 2005
Sheward House becomes Cranmore Park
Sheward House gets a facelift and massive extension. We renamed it, Cranmore Park, as we developed our conference and exhibition centre.
2011
Cranmore Park gets even bigger.
Cranmore Park gets bigger as we extend our exhibition centre for trade shows and create more meeting spaces.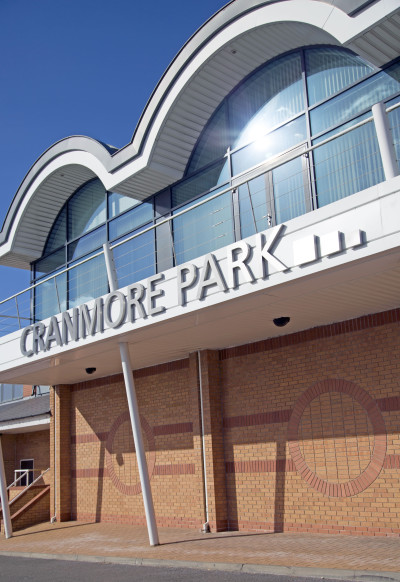 2019
Simply Home launches.
AIS launches Simply Home, its exclusive homeware range.
2020
New Managing Director at the helm.
Sue Kemp is appointed to drive the future strategy for AIS and help support its members to thrive.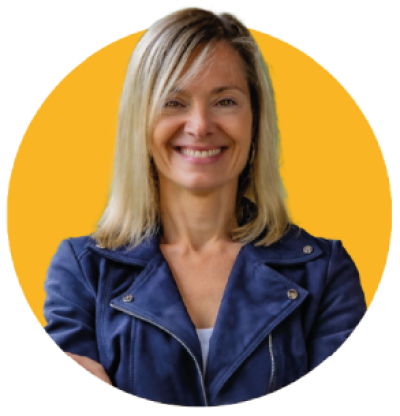 2021
AIS Retail Insights launched.
A series of digital-on-demand and face-to-face insight and expert panels to support Members.
2022
INDX Trade Shows return.
INDX Trade Show's return, post Covid-19 with 26 shows delivered.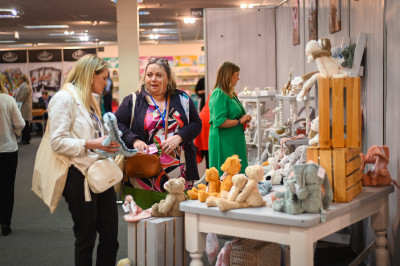 2022
AIS refreshes its identity.
AIS refreshes its identity as it takes the top spot as UK and Ireland's leading buying and services group for fashion, home and leisure for independent retailers.
The latest news and updates from AIS
Learn more about us and get the latest updates about independent retail.